With over 15 years' experience of electrical installation in your area, you can trust us to bring your garden to life with a range of outdoor electrical options. From hot tubs to lighting and audio-visual equipment, why not bring the inside outside this summer?
Ohms Electrical Limited offers a fully accredited outdoor electrician service, including: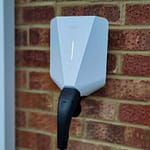 Whether you need a practical solution to a dark path or driveway, or you just want to illuminate a specimen plant, look no further than Ohms Electrical Limited. We install a variety of quality garden lights, including spike lights, decorative front door lights, bollards, up lights and security lights. Call us today to discuss the full range of options.
Outdoor Electrical Supplies
Our expert electricians are happy to install any outdoor electrical system. Trust Ohms Electrical Limited to get the party started by installing your hot tub or outdoor audio-visual equipment. We also fit mains-operated pond pumps and water fountains to keep your garden looking awesome. Alternatively, if you're working from home and looking to install a shed, garage, home office (or shoffice!), talk to Ohms Electrical about connecting you in the best way. Call us on 01582 932 533 or 01462 506 352 to request a free fixed quotation today.
Ohms Electrical Limited can install discreet weatherproof sockets which open up a whole world of alfresco possibilities. Mow the lawn with ease and in safety, play games or watch TV outside with these nifty devices. If you live in Luton or the surrounding areas, call us today and start relaxing and dreaming big in your back garden.
Need a Local reliable Trustworthy Electrician?
Just pop your details below and we  will get back to you shortly
Quick Service On Emergency Call
If you're faced with an emergency and need a fully qualified electrician to come to your assistance, look no further than Ohms Electrical Limited.
All reviews for Ohms Electrical Limited are from Google Reviews and have been subject to a clear and transparent review process to give you peace of mind that you're hiring a personable and professional trade.