CALL NOW - LINES OPEN 8AM TO 9PM DAILY
All reviews for Ohms Electrical Limited are from Google Reviews and have been subject to a clear and transparent review process to give you peace of mind that you're hiring a personable and professional trade.
Nigel and Zac are on hand to answer all your questions and make sure your work is completed to the highest standard.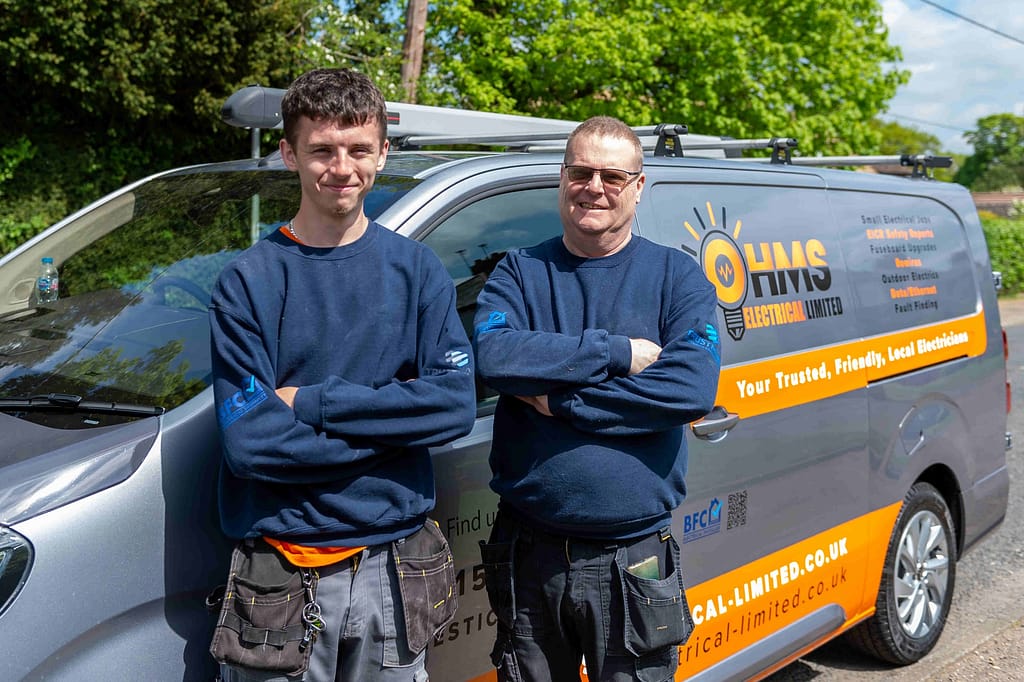 Nigel O'Hanlon - Qualified Supervisor
Nigel started N&M Electrical Services in 2018 after a number of years working with Electrical Contractors, following  his Level 3 Testing and Inspection Qualifications, In 2022 Ohms electrical Limited was born due to the business becoming a limited company, Nigel is the Director.
Zac Colebrook - Electrician
Zac joined in 2021 after completing 3 years of College, and now completing his practical knowledge with Ohms Electrical Limited.
The dedication to fulfill our customer's needs
Quick Service On Emergency Call
If you're faced with an emergency and need a fully qualified electrician to come to your assistance, look no further than Ohms Electrical Limited.